Anders Stahl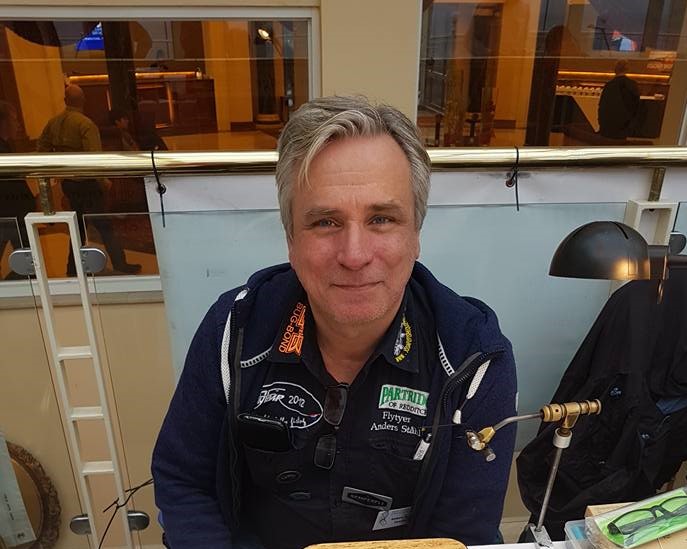 My name is Anders Ståhl and I live in Stockholm. I am 58 years old and was born in the north of Sweden near the Arctic Circle. There my fly-fishing started early and I mainly fished for grayling and trout. I started to tie flies when I was 13 and deep purple remains my favorite color for flies for grayling.
About 32 years ago I was introduced to classic salmon flies and they have now become an obsession – and also a great therapy. As a result, my friends convinced me to fish for salmon and sea trout as well and I have now done so for about 20 years. I have been a couple of times to Norway, Chile, and Canada, but I mostly fish the Emån and the Byske Rivers in Sweden.
On occasion, I also teach how to dress classic salmon flies. Dyeing and making substitutions is also part of my interest in the hobby. But I think my forte is helping others who are struggling with some detail. Many of these people have become very skilled. I think that's what it's all about: passing on experience to others who can carry on this wonderful craft.
I work as a service technician at Xerox, which includes traveling from time to time. I am married to Carina and have a 29 year old daughter.
You are very welcome to have a look around and ask questions – see you at the EWF. Whatever difficult problem you have, please ask me, I will do my best to help you.