EWF 2013
This past weekend the 8th International Experience the World of Fly Fishing (EWF) reached a new visitors record in beaming sunshine: Altogether approx. 3,450 people visited the three exhibition rooms, the extensive outdoor area and the numerous lectures, taking the opportunity of exploring a great range of information around fly fishing.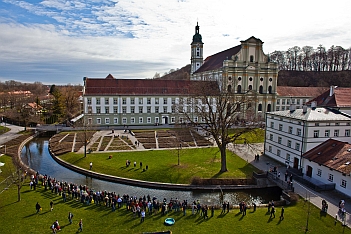 (Picture - Robert Klinger)

We are very excited by the enormous popularity with visitors from around the globe – we sincerely hope that you enjoyed your time at our show with inspiring conversations with many friends and acquaintances and that you could take a great treasure of interesting impressions, valuable memories as well as one or the other useful and/or beautiful new acquisition back home.
We also hope that our exhibitors and special participants at the EWF were able to make interesting contacts and to lead lots of good conversations.
We would like to cordially thank our visitors, exhibitors, special participants, our team members and the Event Forum Fürstenfeldbruck who all have contributed to making the event a great success. Furthermore, a big thank you for the support goes to our media and advertising partners as well as our patronage, the mayor of Fürstenfeldbruck, Sepp Kellerer.
We look forward to a good continued cooperation and hope to have you all on board again when the
9th International Experience the World of Fly Fishing
on 29 and 30 March 2014
at the Event Forum Fürstenfeldbruck
invites the interested audience to a colourful and multifaceted journey through the world of fly fishing once more.
Please visit our website again, we will shortly publish detailed figures, picture galleries and films on this site and keep you posted on the EWF.
See you soon, your EWF organising team, Pijawetz, Stroh
Mysneakers | Air Jordan 1 Retro High OG 'University Blue' — Mnje