Georg Christel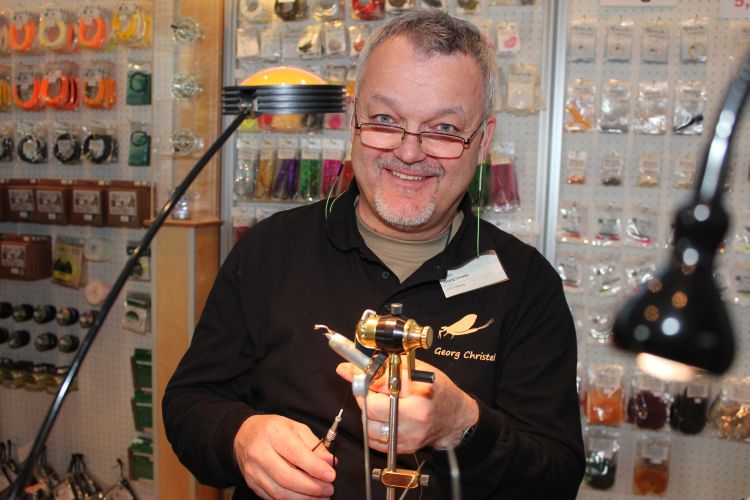 Georg Christel was born in 1958 near the Reichen Ebrach where he fished already at age 6 with his father.
In 2002, he came to fly fishing through building his own rods and has fished only with a fly since then.
"It became his great passion."
Shortly thereafter, he began tying his own flies. The results have been:
- Three first places in the second German Fly Tying Championship in 2009.
- Two second places in 2010.
- Overall champion at the 2010 Slovenian Open.
- Again in 2011 overall champion in Slovenia.
- He received a bronze medal at the Mustad-Skandinavian-Open in 2012.
He has demonstrated fly tying often at various shows and events since 2009.
You will find him at the EWF as a fly tyer at the stand of H. B. Flyfishing in the Stadtsaal.