Martin Weidisch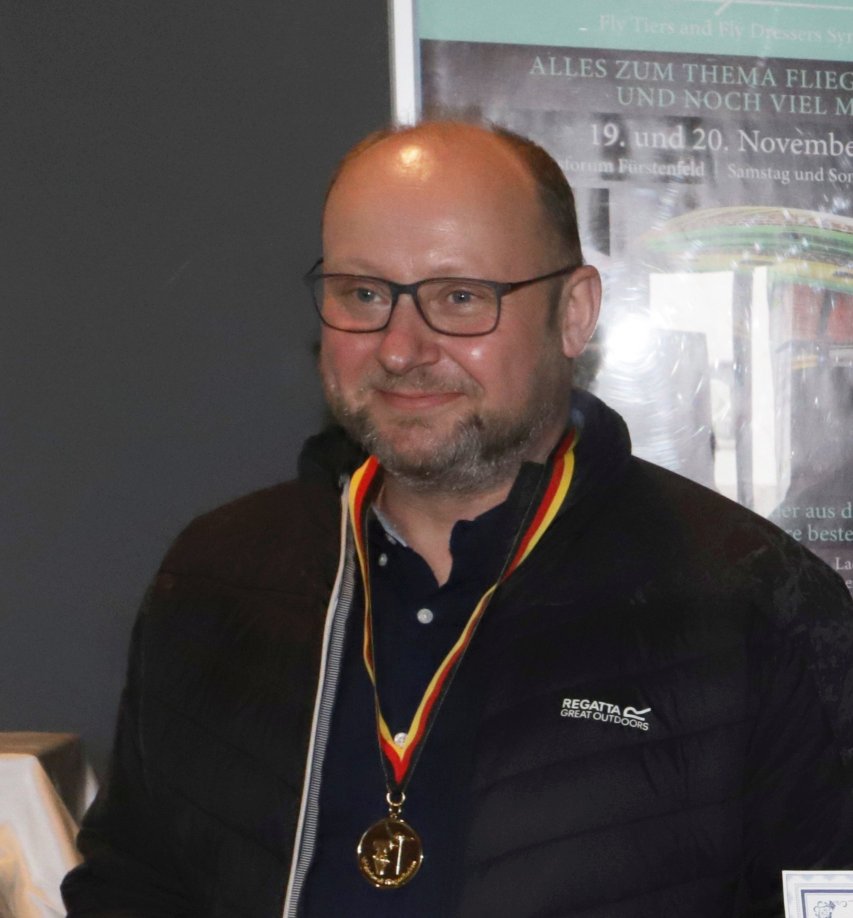 My name is Martin Weidisch, I was born in Ravensburg in 1976 and live in Friedrichshafen on Lake Constance.
My fishing career began early on at the trout pond and on holiday by the sea. At the age of 12, I passed my fishing exam and was finally allowed to fish "officially", in the beginning with worms and spoons, of course. When rod building was on the programme at our fishing club, I built my first fly rod under instruction - the line class was estimated at about 4-5 ;-) From my savings I also bought a reel and line and caught my first fish with the fly: a chub.
My interest in fly fishing grew more and more and what had to come, I started tying flies. First with a self-made tying stick and a small basic equipment, later with more and better material. I did this for a few years until I was in my early 20s... well, and then I guess other things were more important than fishing ;-). During this time I met my future wife, with whom I now have two children in their adult and teenage years. But once you catch the fever, you can't get rid of it. So I started fishing and fly tying again in my late 20s.
In the last few years I have been able to fish on many waters at home and abroad and have gained a lot of experience in fresh and salt water. I have improved my fly tying skills over the years and have already won a few titles. In 2022, my dream came true and I won the German Championship in the dry fly category. At this point I would like to say a special thank you to my mentors and companions - thank you for the many conversations, discussions and inspirations, for shop talk, suggestions and the motivation you gave me - THANK YOU!
Today you can find me fishing on the Lower Argen, on Lake Constance and especially on the beautiful waters in the Bregenz Forest, where I am also active as a guide and in the youth work of the fishing association. I try to inspire young people for fly fishing and especially for fly tying. For a few years now, I have also been leading the fly tying section of the EFFA (European Fly Fishing Association).
I am very pleased to be invited to tie flies at the EWF this year and to pass on my knowledge to you. I am looking forward to your visit!
Until then Tight Lines
Martin Weidisch